The shifting sands of K'gari's coastline.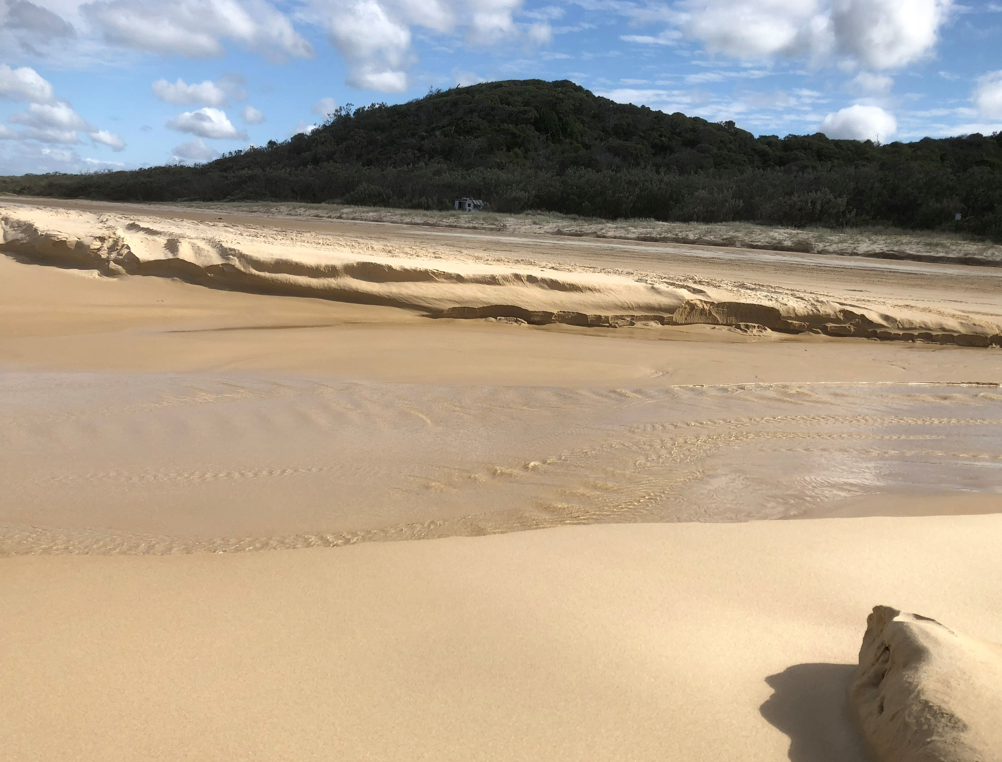 "Traveling – it leaves you speechless, then turns you into a storyteller." – Ibn Battuta
21/01/2022
K'gari, formerly known as Fraser Island, the largest sand island in the world; has been formed over 100's of 1000's of years as ocean currents, winds and waves brought drifting sands from miles away- some sands have travelled for millions of years and from as far away as Antartica!
The drifting sands formed a line of sand islands along the coast of Qld – South Stradbroke, North Stradbroke, Moreton Island, Bribie Island and K'gari.
The sands shift and reform to continually expose and cover a unique geological history- the coastline of K'gari is constantly evolving. The western coastline of K'gari loses metres of sand every year! However-don't worry- the eastern coastline gains metres so it all works out!
Evidence of the dunes changing can be seen all over the island in the coloured sand cliffs and formations such as The Pinnacles- where the wind and rain have shaped the sandstone into cathedral like spires of multiple colours.
Driving along the beach highway of 75 Mile Beach you can experience the changing landscape for yourself- there are multiple creeks, washouts and sand erosion- often you can note changes from day to day!
The beach conditions are different every day, with every new tide. When driving on the beach is important to note tide times and the size of the seas which can have a bearing on safe driving windows. Doing the research before you go is an important part of your 4wd trip!
We work out the safe driving times and give up to date local knowledge of beach and track conditions to ensure that you have no need to worry!
Another reason why it's a great idea to organise your 4wd Adventure with us!
More great information on the shifting sands of K'gari and how it was formed can be found here: https://www.fraserisland.net/fraser-island-formation