Natural beauty and diversity on Fraser Island…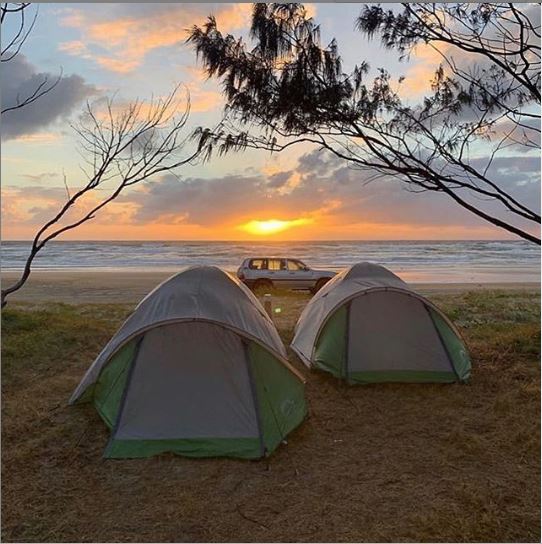 22/08/21
"Always there has been an adventure just around the corner…and the world is still full of corners."― Roy Chapman Andrews
Fraser Island is definitely a place that is full of surprises. No matter how many times I go there- I'm still filled with wonder at the natural beauty every time.
Fraser Island is quite simply paradise- which is apt as its traditional name- K'gari – means paradise.
It's the largest sand island in the world at approximately 120km long.
There is so much diversity in the ecosystems. I love that you can travel inland and one minute you're travelling by way of lush rainforest, the next alongside eucalyptus bushland and the next you're driving through wetlands and coastal heath.
There are rock pools, freshwater creeks and lakes of blue, green, orange, black and yellow.
There are camping spots where you can angle your tent to view the sun coming up over the ocean and don't get me started on the stargazing! The lack of light pollution means that you see more stars than you could possibly imagine!
K'gari is full of adventures- give us a call about hiring one of our self-drive 4wd's and start thinking about how amazing your time in this magical place could be!