Adventure Centre Self-Drive 4wd Hire – new things happening!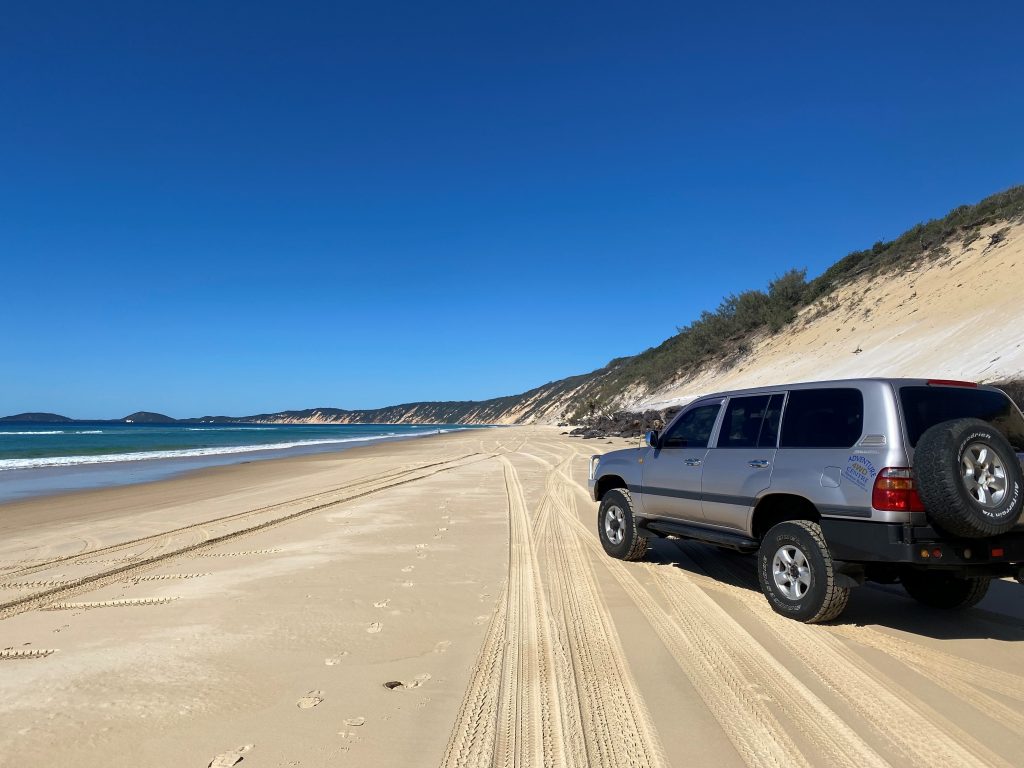 'Life takes you down many paths, but my favourite ones lead to the beach'
As of the 1st of July, myself (Wendy), my brother (Bevan) and my sister-in-law (Trudy) have taken over the business from our parents so this is a new and exciting time for us here!
We have been running things for the last year or so- so not too many huge changes.
All of us have grown up in this area and love the fact that we get to share this place with all our customers, sending them on self-drive 4wd adventure experiences around this stunning place that we call home!
I'm going to start writing a short blog on all things Rainbow Beach, Fraser Island and Double Island Point; along with Adventure Centre 4wd updates- a new topic every time.
I'll also soon start to post regular updates on beach conditions and a Mudlow Rock Report.
It has been a perfect winter week weather wise (say that 10 times really fast 😊)- glassy ocean, bright sun and clear blue skies. One of those weeks that makes you extremely grateful to live in this magical part of the world.
Mudlo Rocks are still easily passable 3hrs either side of low tide which is mid-morning for the next couple of days.
#rainbowbeach #4wdhire #travelblog #tourism #fraserisland #visitrainbowbeach #explore #adventurecentre4wdhire #lovethisplace #australia #bestofqueensland #visitgympieregion #mudlorocks #doubleislandpoint #beachcamping #beachdriving #visitfraserisland #inskippoint #adventure #greatbeachdrive #queensland #sunshinecoast