Get Away On a 4×4 Campervan to Fraser Island with Us
Are you looking for a unique and memorable vacation for your family? On the eastern coast of Australia, the coloured sands of Rainbow Beach are host to many excited and satisfied tourists. When the tide drops, and the path to Fraser Island opens, you can travel over the seabed to a beautiful destination.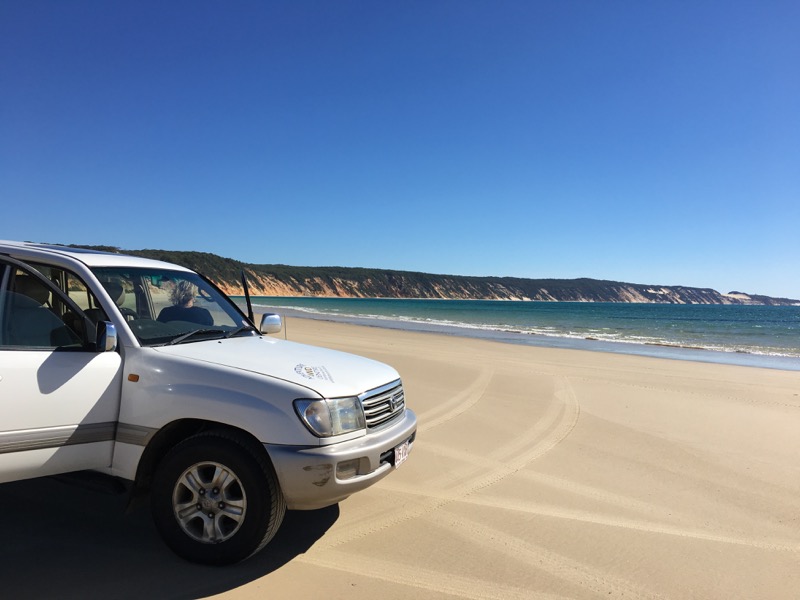 We believe that Rainbow Beach is the most gorgeous place on Earth, and we would be happy to help you make meaningful memories in our favourite place. At Fraser Island, one can view some beautiful vistas, captivating sea life, and the glorious Great Sandy National Park. One of the best ways to enjoy the beauty of Fraser Island is with a 4×4 campervan hire from Rainbow Beach Adventure Centre.
If you are looking for a thrilling way to enjoy the scenery of Rainbow Beach and Fraser Island, Rainbow Beach Adventure Centre has the power to help you make exciting memories. We have the best 4WDs available for self-drive hire, and we can get you into the best comfortable accommodation. If you are interested in spending time at Fraser Island, 4×4 Campervan Rental with Rainbow Beach Adventure Centre is for you.
We Take You to Fraser Island with Our 4×4 Campervan Hire Service
Our family-owned company, Rainbow Beach Adventure Centre, has been offering top-of-the-line vacation experiences since 1999. Over three generations, we have helped adventurous tourists rent the 4×4 campervan they need for their Fraser Island vacations. In Rainbow Beach as well as Double Island Point, our 4WD hires boost any vacation to the maximum.
We have assembled fleets of the best 4WDs, outfitted with top-of-the-line equipment that will protect their drivers and help them have fun. Our Toyota fleets have featured several different models, and all have proven to be robust and reliable. They are all prepared to handle the demands of the terrain so that even new drivers can be thrilled, gain confidence, and hunger for their next Rainbow Beach 4WD adventure.
Envision the Perfect Fraser Island 4×4 Campervan Rental
After setting up your perfect vacation with us, hiring your own, versatile 4WD and packing up our convenient camping kits, you will be ready to set off on your Fraser Island exploration adventure. Enjoy cruising over the sublime sands to Double Island Point, and ride with leisure all the way up and down the southern coast of Fraser Island. Walk to the lighthouse, catch sights of the marine life, and set up camp wherever you'd like.
In addition to our well-stocked camping kits, Rainbow Beach Adventure Centre can also help you find accommodations that are as comfortable as you need. We have links to motels and hotels as well as resorts, villas, and holiday houses. You can find your perfect adventure at Fraser Island with a 4×4 campervan hire from Rainbow Beach Adventure Centre.
If you are interested in setting up a one-of-a-kind experience for your friends or family, get in touch with us today. You can call us on (07) 5486 3288. Also, use our website or send us an email to submit your booking enquiry online. We will be happy to arrange the perfect 4×4 campervan Fraser Island vacation.
---