4WD Hire & Rentals Fraser Island
Rainbow Beach Adventure Centre 4WD Hire: Your One-Stop Shop for Fraser Island 4WD Rentals
Are you are planning an off-roading holiday on Fraser Island or want to stay closer to home in Rainbow Beach? Are you looking to book a one-day off-road adventure, or would you like to turn it into a multi-day trip? If you are planning on turning your off-roading trip into a multi-day experience, you prefer to spend the night at a hotel or opt for an outdoor campsite?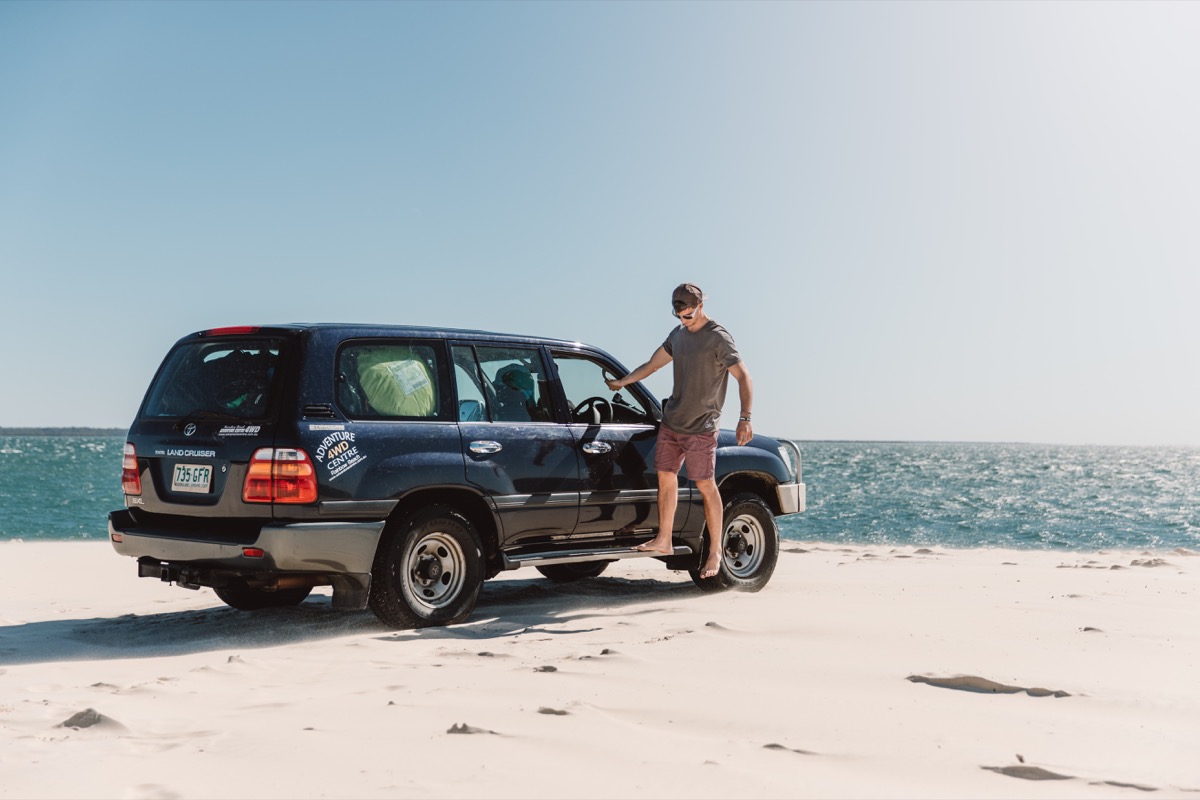 At Rainbow Beach Adventure Centre 4WD Hire, we ask all of these questions for one reason: we have the flexibility to provide the trip you want no matter how you answer them. Found in 1999 as a family owned and operated company, we have since evolved into one of the top sources for 4WD rentals on Fraser Island and Rainbow Beach. We reached that goal largely by offering flexible off-road experiences—both in terms of pricing and the trip itself. Whether you are plotting a four-day 4WD expedition around Fraser Island or just an afternoon trek to Rainbow Beach's Coloured Sands, we can provide everything you need to make those plans a reality.
A One-Stop-Shop Solution
What do you get when you book a Fraser Island 4WD hire through Rainbow Beach Adventure Centre? We consider ourselves a one-stop shop for off-road holidays on both Fraser Island and Rainbow Beach, which means we cover almost all bases for you. Here are the items included in a Fraser Island or Rainbow Beach 4WD hire through our company:
The vehicle: Rainbow Beach Adventure Centre 4WD Hire is proud to own and maintain a full fleet of powerful and luxurious GXL 100 Series Toyota Land Cruisers. All vehicles are automatic transmission and have been after-market fitted to suit the challenging terrain of Fraser Island. All vehicles come with basic liability coverage.
Basic driving instruction: Our Toyota Land Cruisers are easy enough to drive. However, in the interest of your full safety and enjoyment, each 4WD hire for Fraser Island or Rainbow Beach will be preceded by a basic driving demonstration.
Maps and itinerary information: Every guest will receive an itinerary with recommended attractions and destinations throughout Fraser Island and Rainbow Beach, as well as a map outlining these spots of interest. You are more or less in charge of your own route, and you won't pay extra for putting more kilometres on your vehicle. Our maps and itineraries are just there to help you plan a great trip!
Tidal information: The oceanic tides around Fraser Island can affect routes and destinations considerably, depending on the time of year and time of day. Rainbow Beach Adventure Centre will provide you with basic tidal information to help you plan your adventure.
Accommodation information: The prices of our Rainbow Beach and Fraser Island 4WD rentals do not include any accommodation. However, we are happy to point you in the direction of hotels and campsites around the area if you wish to enjoy a multi-day adventure.
Parking: Parking at our Rainbow Beach location is free and secure, so you can leave your car here without worry!
Book Your 4WD Rentals on Fraser Island or Rainbow Beach Today
As you can see, planning an off-road vacation is easy and manageable with Rainbow Beach Adventure Centre 4WD Hire! Call us today on 07 5486 3288 if you are interested in booking a Fraser Island or Rainbow Beach 4WD rental with us.
---