Three Compelling Reasons Why You Should Consider 4WD Camping Rental on Fraser Island
Life is full of stress and obstacles that we must overcome, but you can forgive yourself for wanting to take a time out from your responsibilities from time to time. A small amount of stress in certain situations is natural, but too much pressure can take its toll on our daily moods and general wellbeing. Of course, it's good to head out at the weekend to a classy restaurant or bar to unwind, but it often takes more than a night away from the home to destress completely. If you want to relax and forget about work, you should go on a holiday with a difference.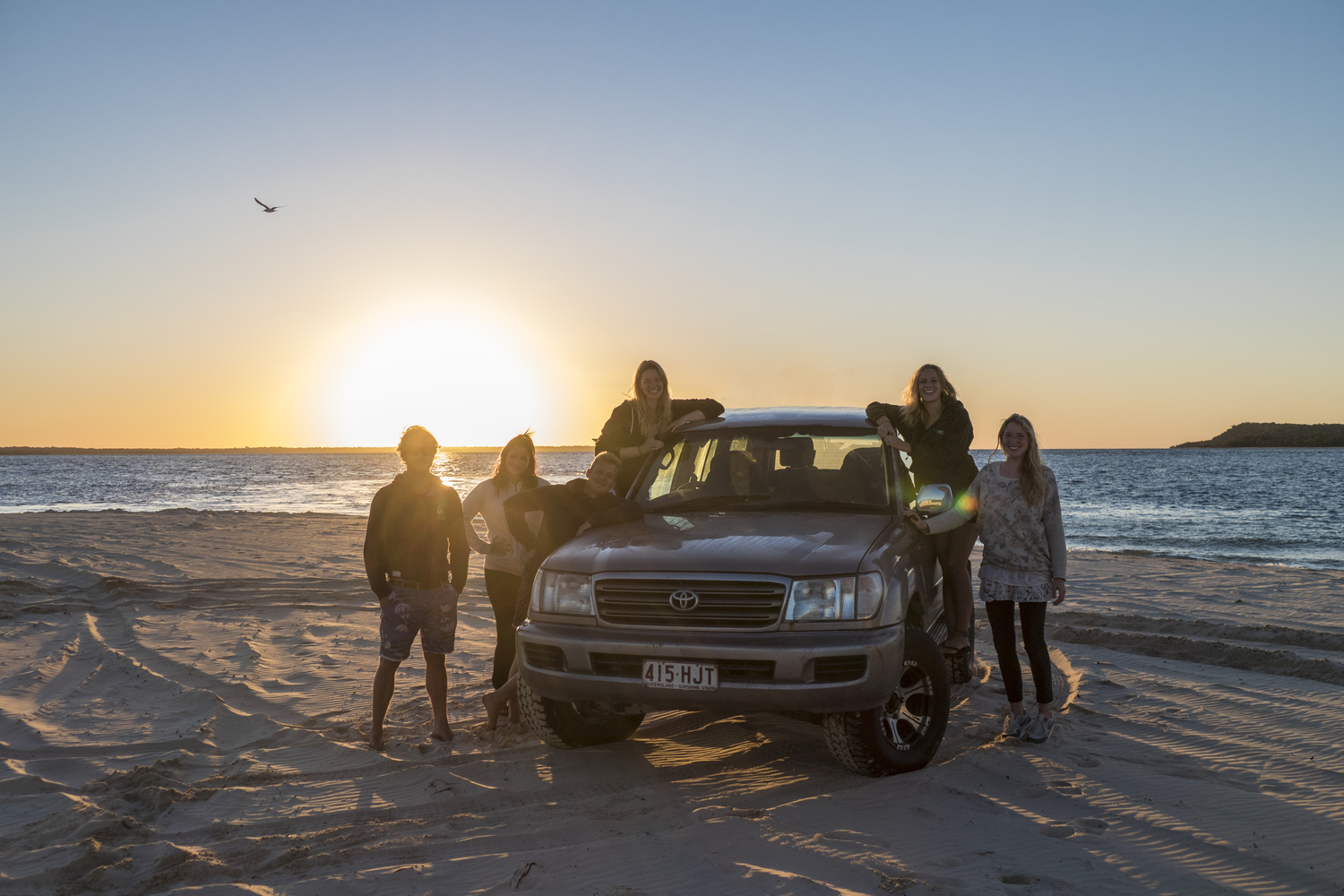 Australia is a vast nation with an abundance of natural sights to see and explore, and Fraser Island is becoming an increasingly popular hotspot. Fraser Island is the perfect destination for families, couples, and lone travellers who love nothing more than a new adventure, and its clear blue seas and gorgeous beaches never fail to impress. The island has its fair share of hotels to accommodate the growing numbers of tourists, but we think the best way to enjoy this fascinating destination is to take advantage of 4WD camping on Fraser Island.
At Rainbow Beach Adventure Centre, we have a fantastic fleet of four-wheel drive vehicles that allow you to explore every inch of Fraser Island, a destination that has something to offer every traveller. We maintain our fleet of Toyota 100 Series Land Cruisers to the highest standards to minimise the chances of anything hampering your ability to explore, and we're happy to offer advice regarding where to go and what to see during you stay. Keep reading below to find out why 4WD camping is becoming increasingly popular.
4WD Camping Hire on Fraser Island
If you have a rental vehicle, you don't need to pay through the roof for expensive guided tours that don't give you a flexible schedule. Here are a few more reasons why 4WD camping rental on Fraser Island might be perfect for you.
It's different – Let's face it, most of us know that 4WD adventures are exciting, by many of us never try it out for ourselves. We aim to be the best-value rental company on Fraser Island because we want as many people as possible to see the natural beauty of this stunning holiday destination.
Experience true freedom – When you have your 4WD vehicle that can traverse the most challenging terrains, you can make your own schedule and travel anywhere you like. If you want convenience and freedom on your next family getaway, you ought to consider 4WD camping rental on Fraser Island.
It's affordable – Why pay heaps of cash for guided tours when you can explore the area by yourself at a fraction of the price?
A Unique Family Getaway
We know how hard it can be to plan a holiday that the whole family will love, but we're confident everybody will enjoy a camping trip on Fraser Island. Our fleet of 4x4s will take you anywhere you'd like to go, so contact us today to make a booking or to ask any questions you may have.
---