Hire a 4WD Camper on Fraser Island for an Unforgettable Holiday
There are many advantages to living in a big city, but life in a bustling metropolis can take its toll on your stress levels. Of course, it's good to live within proximity to where you work and have easy access to high-end restaurants and a multitude of entertainment complexes, but it's nice to escape the busyness from time to time and enjoy some relaxation. Australia is bursting with destinations to visit that offer quiet and serenity, but some people need an adventure to unwind and forget about their everyday responsibilities.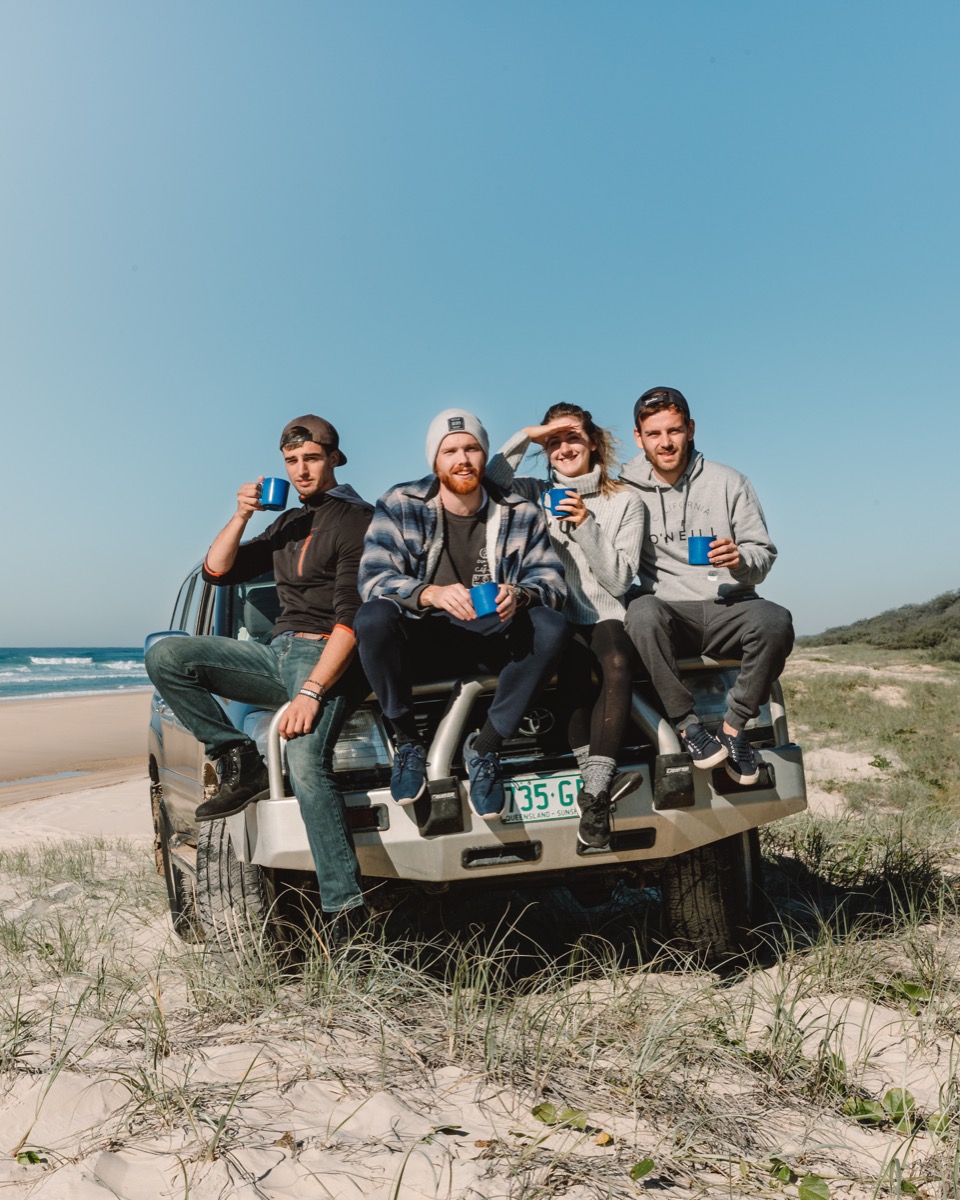 If you're looking for a new place to explore that has something to offer everybody, you might be interested in learning more about Fraser Island. This destination boasts secluded, white sandy beaches, natural jacuzzis, lots of wilderness trails and clear blue oceans that never fail to impress. Though the island is home to multiple hotels, there's no better way to truly experience its natural serenity that by taking advantage of 4WD camper hire. If you hire a 4WD vehicle from a reputable company, you can feel confident your Fraser Island adventure will be unforgettable.
At Rainbow Beach Adventure Centre, we've been helping tourists make the most of their time on Fraser Island since 1999, and we have purposely chosen our fleet of 4WD vehicles because of their ability to traverse challenging trails. We know you'll love off-roading in this fantastic destination, and we include a tyre pressure gauge and air compressor in every vehicle. Keep reading below to find out why so many people enjoy hiring a 4WD camper on Fraser Island.
The Benefits of 4WD Camper Rental on Fraser Island
If you want to enjoy a holiday with a difference, you ought to consider taking advantage of Fraser Island 4WD camper hire for the following reasons:
Convenience – While it's possible to traverse Fraser Island without a vehicle, you might have to learn transport schedules or pay vast sums of cash for guided tours. If you have a rental 4×4 for the duration of your stay, you can travel from hotspot to hotspot whenever it suits you.
A new experience – Your kids will love traversing challenging terrains in a modern, spacious 4WD drive vehicle, and if you utilise our rental service, you can feel confident you won't experience any problems because we maintain our fleet to the highest standards.
Save cash – If you take advantage of Fraser Island 4WD Camper Rental, you'll have everything you need to remain comfortable as well as a mode of transport in one package, eliminating the need to pay for hotels and guided tours.
We're Here to Help You
Fraser Island is laden with natural wonders, adventures and relaxation opportunities, and we want to help you make the most of your trip by providing a high-quality 4WD rental service so that you can explore the hotspots at your leisure. Contact us today on 0419 663 271 with any questions, and we'd be happy to have a no-obligation chat. Rest assured, your family will love exploring Fraser Island in a modern 4WD vehicle.
---