4wd (4×4) Hire – Rainbow Beach
For the Ultimate Off Road 4×4 Holiday Experience, Call Rainbow Beach Adventure Centre 4WD Hire in Rainbow Beach
There is nothing like an off road holiday experience. Not for the cosmopolitan, pleasure seeking individuals, Rainbow Beach is one of the most breathtaking shores of the entire world. If you want to see what the area has to offer, you will need a quality off-road vehicle to do so and you will find no better service than at Rainbow Beach Adventure Centre 4WD Hire. Our family business has been around since 1999 providing tourists from all over the world with 4WD vehicles so they may get the most out of their holiday experience. When you call us for 4×4 Hire on Rainbow Beach, you not only get excellent transport, but you also receive a full driving demonstration, tidal information, and additional services.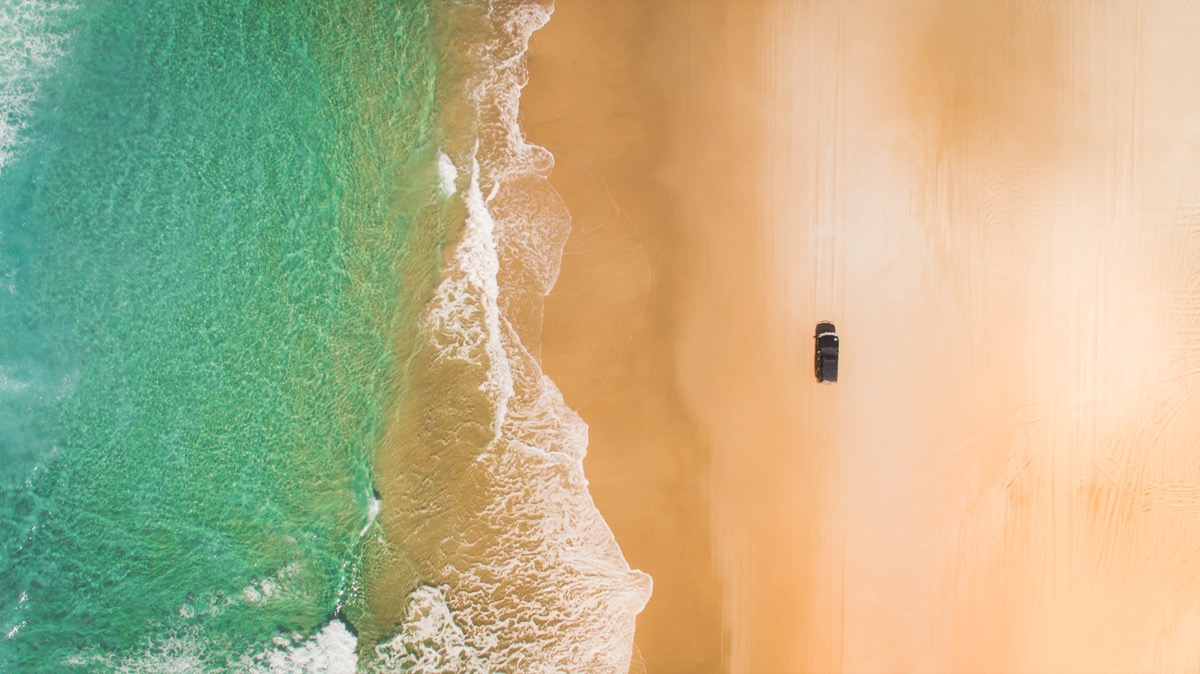 We Are the Specialists for Rainbow Beach 4WD Hire
To get the most out of your holiday on Rainbow Beach, you need a 4×4 vehicle. If you are heading to Fraser Island, you definitely need a 4WD as it is essential for travel on the island. Because of our years of experience, we understand what you want from your off road holiday. That is why we have become the area's specialists in Rainbow Beach 4×4 hire.  They are all automatic, of course so that anyone can drive them. We provide a full driving demonstration as well as advice such as tidal information. When you are driving on the beach, it is helpful to know the movements of the tides.
Our fleet consists of a number of Toyota 100 series Land Cruisers. All of our vehicles are equipped with air compressors and a variety of other items are available at no extra charge, we also provide you with a map and suggested itineraries. You can book a 4WD vehicle for one day or multiple days. Your pricing includes unlimited kilometres, parking, and basic liability coverage. We take a great deal of pride in providing you with everything you need to enjoy a fabulous holiday at Rainbow Beach or Fraser Island.
Things to Do and See at Rainbow Beach
There are 23 kilometres of beach featuring the most unique coloured sands in the world. The beach's name, of course, comes from the multiple coloured hues that you will see as you explore the coast. There are numerous things to do right at the beach including swimming, sailing, surfing, and snorkelling. Fishing is also a popular activity and there are many charter tours available if desired. You can fish from the beach for a variety of different fish. Popular catches include Mackerel, Amber Jack, Snapper, and Sweet Lip.
With the variety of activities available at Rainbow Beach, there is no doubt that your experience will be a memorable one. What you do need though to complete the off-road experience is a 4×4. For 4WD hire in Rainbow Beach, give us a call on (07) 5486 3288. We can help save you money and provide you with everything you need for a most enjoyable holiday.
---