Why is Fraser Island 4WD Camping Hire Becoming Increasingly Popular?
If there's one thing most of us have in common, it's the desire and passion to travel to see new sights and enjoy exciting adventures, but it's not always easy to find a destination that the whole family will appreciate. Some people love nothing more than heading to a quiet sandy beach when they need to unwind, but many people prefer to remain busy while on holiday to make the most of their time off work. Fortunately, there are many destinations in Australia that have something to offer everybody, which is why Fraser Island is becoming increasingly popular.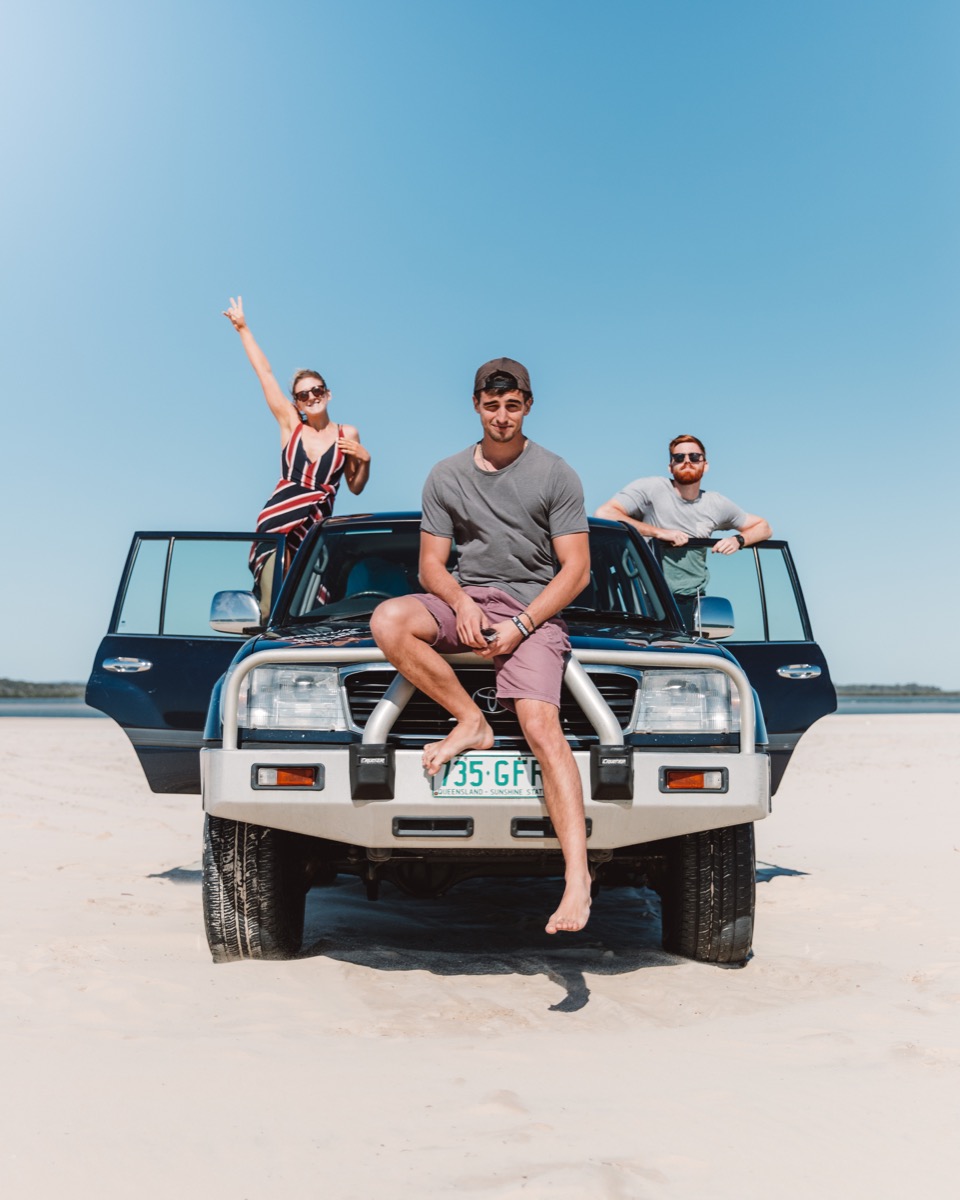 Families love Fraser Island because it's abundant with natural sights and adventure opportunities, but you'll need to think about how you're going to traverse this fascinating destination. Some people choose to book guided day tours to see the hotspots, but tours can significantly eat into your budget and leave little room for flexibility. Plus, it's worth nothing that Fraser Island has some challenging terrain, but you'll love the challenge if you take advantage of Fraser Island 4WD camping hire.
At Rainbow Beach Adventure Centre, we believe there's no better way to experience Fraser Island than by hiring a 4WD vehicle. We provide the very best 4×4 cars to ensure you can traverse the most challenging trails, and the kids won't be able to contain their excitement as they explore Fraser Island in a luxurious, modern vehicle. We've helped thousands of holidaymakers make the most of their time on Fraser Island since our inception in 1999, and we can do the same for you. Keep reading below to learn about the hotspots that make Fraser Island such an exciting holiday destination.
Fraser Island 4WD Camping Rental
We're confident you'll love your stay on Fraser Island, and to help you make the most of your time, we've detailed the most popular hotspots on the island that you can't afford to miss.
Lake McKenzie – Lake McKenzie is perfect because it boasts stunning beaches for those who want to relax and beautiful, clear waters for those who want to enjoy the sport of diving. This destination is famous for its white sand and natural splendour, and it's easy to reach by car if you take advantage of Fraser Island 4×4 Camping Hire.
The Champagne Pools – The Champagne Pools set an example for how nature can offer luxury. You, your better half and the kids will love soaking in these naturally formed jacuzzis, and you'll struggle to find anything quite like them anywhere else in Australia.
Hammerstone Sandblow – After you trek across the beautiful Hammerstone Sandblow, you can swim in the fresh waters of the secluded and peaceful Lake Wabby, which is essentially a small oasis in a desert.
Enjoy 4×4 Camping on Fraser Island
At Rainbow Beach Adventure Centre, we think every family needs to see the sights and experience the adventures offered by Fraser Island, and the best way to navigate this beautiful destination is to take advantage of 4×4 rental. If you want to know any more about Fraser Island or have questions regarding our fleet of high-quality vehicles, contact us today on (07) 5486 3288.
---