Fraser Island Dingoes are acclaimed as one of the purest breeds on Australia's eastern seaboard.  They are wild animals and should be admired from afar.  They look cute but can become dangerous if guidelines provided by Department of National Parks (Queensland Government) are not adhered to.
---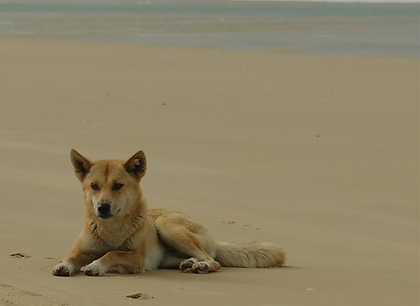 Taking a rest.
Queensland Parks and Wildlife Service warning:
Some dingoes are dangerous because people have fed or encouraged them.
Be dingo-safe!
Always stay very close (within arm's reach) to children, even small teenagers.
NEVER feed dingoes.
Walk in groups.
Bin all rubbish and secure food.
Know what to do if a dingo approaches.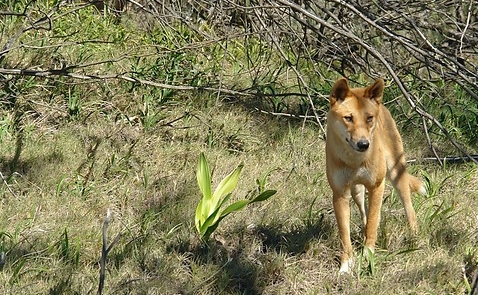 In the scrub.
It is an offence to feed or make food available to a dingo, or intentionally attract or disturb a dingo anywhere on Fraser Island, whether on public or private land.  Never leave food or rubbish unattended.  Remove plates and scraps from tables, keep food and rubbish in strong lockable containers, keep iceboxes and picnic containers in your vehicle when not in use and never take food or drinks, except water, to lake shores.  Penalties apply.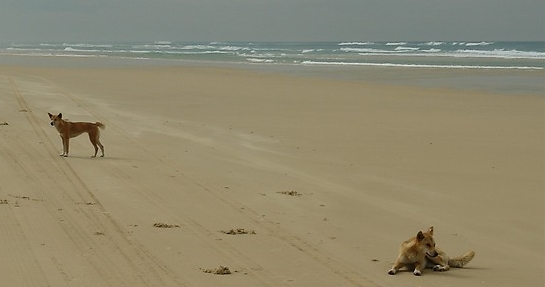 Double trouble.