Rainbow Beach is a coastal wedding hotspot. Here couples can enjoy the relaxed yet spectacular atmosphere of a beach wedding – creating the life long memories they wish for themselves and their guests.
WEDDINGS PARTIES ANYTHING
4WD access for Carlo Sand Blow is not required – in fact it's an easy drive to the highest point in Rainbow Beach township accessible by foot in 15 minutes. Double Island Point is another favourite beach wedding destination where 4WD access is required and we have had the privilege of supplying rental vehicles for an entire wedding party.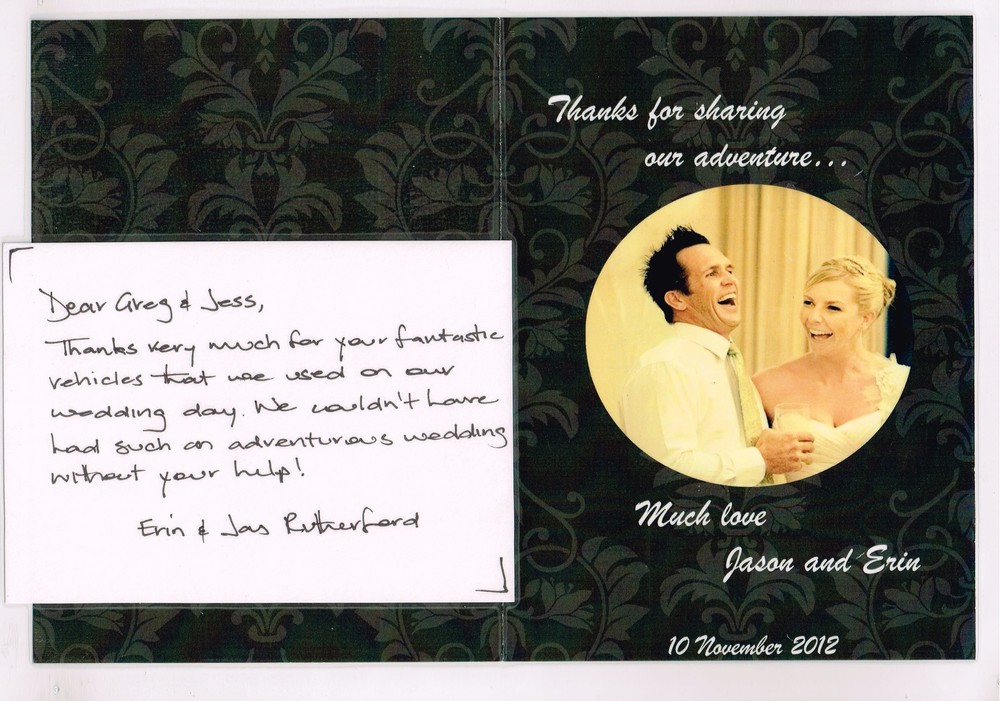 Wedding bliss for Jason and Erin – congratulations!